Review
Are your readers proud of your products and services? Do you have a clear understanding of your brand's vision and goals? Are you encouraged to act autonomously? Do you love your company in the first place? If all the answers are "yes", then the probability of being a successful company is very high.
The idea that a brand is no longer a marketing tool in the market, but a corporate image transmitted by employees working in a company is pervading. It goes without saying that the role of employees is important in "Living the Brand," where employees are united with the brand's vision and value and experience the brand with customers and other stakeholders. Nevertheless, there is a reality that this importance is not fully utilized in practice. This is the core theme of this book.
In this book, corporate leaders involved in brands and researchers specializing in marketing at universities will present their research results and consideration of their experiences based on actual examples. Nicholas India, the editor of this book, emphasizes the importance of a stronger link between the two outcomes. One of the researchers who contributed to this book argues that brands need maintenance and should evolve with society.
I would like you to fully enjoy the brand theory, which is questioned in conjunction with the transition of society, from the perspectives of both practitioners and researchers.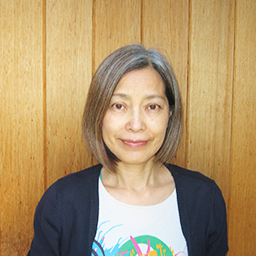 Mizue Sato Writer Details
Author
Nicholas India,
Oslo, Associate Professor, University of Christiania. Equilibrium Consulting Partner. Former CEO of Icon Media Lab (Sweden) Brand Consulting Division. Prior to joining Icon, he ran a brand consulting company in the United Kingdom, and concurrently served as a director of a design company and a director in charge of customers of an advertising agency. He has authored 12 books, including "The Corporate Image," "Terence Conran – The authorized biography," "The Corporate Brand," "Living the Brand," and "Brand Together and Brand Desire." Received a PhD from the European Graduate School in Switzerland. Former director of the British Design Business Association. He is a member of the Corporate Reputation Review Advisory Board, a member of the Journal of Brand Management Editorial Board, and a member of the European Business Review Editorial Board. Visiting professor at ESADE (Barcelona) and the University of Edinburgh Napier. A founding member of the Medinge Group, an international branding think tank.
See all
The main points of this book
Key point 1 The concept of "living the brand" that connects with customers and other stakeholders by allowing employees to experience and express the brand's vision and value has become mainstream.
Point 2 Due to the globalization of the labor market and changes in the media environment, it is difficult to secure excellent human resources in controlled corporate management. Employer branding also plays a major role in securing talented people.
Key point 3 Successful brand management depends on employees being given what the brand promises. By instilling internal branding, employees will be able to understand the meaning of the corporate brand and utilize it in their work.
wrap up
[Must read point!] Approach to changing brands
Living the brand concept
Companies' approach to brands is changing. In the 1990s, brands were primarily viewed as a marketing tool for communicating with the market. However, these days, the concept of "living the brand", in which employees are deeply involved in the brand's vision and value, has become mainstream.
The idea here is that business should be conducted with a novel and outstanding purpose that meets the needs of diverse stakeholders. Instead of imposing the brand, each stakeholder creates an environment that connects emotions and intellect with the brand from a unique standpoint. That's where a meaningful and lasting brand is born. Therefore, the importance of internal branding activities to share and permeate the organizational philosophy and brand value will be further emphasized.
Behind this is a new way of thinking about "loss of brand control," "competition to secure talented people," and "relationship between brand purpose and value and employees."
Loss of brand control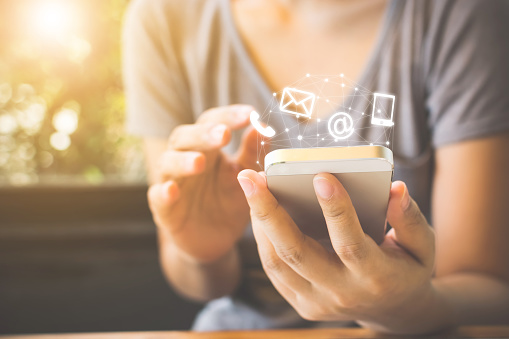 marchmeena29/iStock/Thinkstock
Corporate managers, in particular, may be worried about losing control of the brand. However, it is not necessary to take it negatively. It only reflects the reality of the ambiguity of boundaries between the inside and outside of the enterprise, the growth of the online brand community, and the rapid changes in the industry.
In companies that emphasize control, executives take the initiative in selection and execution. They do not trust their employees very much and tend to curb their voluntary behavior. In addition, executives will play a central role in building the brand. These companies often run into the wall of not understanding the interaction between brands and consumers and not being able to harness the ideas, creativity and knowledge of their employees. It lacks the recognition that employees can be the intellectual resources of a company.
The loss of brand control suggests an increase and diversification of contact points (touch points) between employees and external steak holders. This makes it increasingly difficult for companies to directly control employee behavior. What will be important in the future is to create an environment where employees can think voluntarily and make decisions responsibly. And let their passion and creativity go to the brand. In this way, the way traditional companies have emphasized management is steadily changing.
Human resources acquisition war
In the 1990s, McKinsey & Company conducted research on the global labor market and coined the phrase "the war for talent." Due to the globalization of the labor market, the increasing number of job changes, and the entrepreneurial boom, large companies are no longer considered a source of talent.
Technology companies are under pressure to become attractive companies in order to secure talented people. In response to this trend, it was inevitable that the idea of ​​employer branding was born.
The editors of this book insist that corporate brands must be understood and supported by employees. It can be said that the need for internal branding was born here.
Successful brand management depends on employees, both directly and indirectly, giving their customers "what the brand promises." This is the underlying idea of ​​internal branding. In this summary, we will introduce the efforts of global insurance company NN Group as an example of building internal branding, and the efforts of sports equipment manufacturer Adidas for employee branding.
The road to NN Group brand revitalization
Gather the voices of employees and "advance"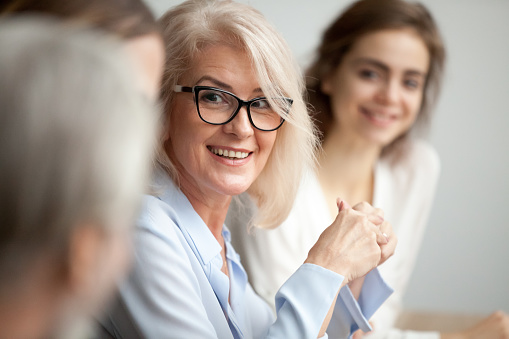 fizkes / iStock / Thinkstock
NN Group is a financial services group headquartered in the Netherlands with more than 10,000 employees in 18 countries around the world. Affected by the global financial crisis, NN Group, which was separated from the comprehensive financial institution ING Group, faced a major challenge of revitalizing its corporate brand and rebuilding its corporate culture toward an initial public offering (IPO).
There were a lot of problems such as uncertainty about the future of the industry and uncertainty about the future of the company toward brand revitalization. Therefore, the company embarked on an internal branding project under the banner of the tentative brand "FWD," which means "advance." The first step was to gather voices from a wide range of people, from managers in each group at home and abroad to general employees.
Building new value
The company has set up a new international brand campaign slogan, "You matter," in consideration of employee thinking, the company's birthplace, 170 years of corporate history, internationality, and business potential. The slogan included the company's aspiration to become a brand that helps customers realize their goals and dreams by protecting their financial future. From there, new corporate values ​​of "care," "clear," and "commit" were born in order to promote a new brand vision, mission, and corporate culture.
A year later, 91% of employees were aware of this value. The newly created corporate value served as a foundation for the company's activities and culture, as well as a guideline for employees to respond to stakeholders.
A united event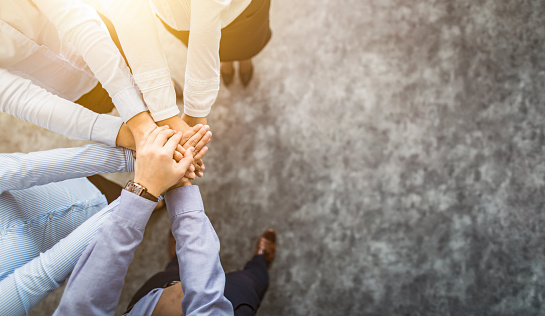 scyther5 / iStock / Thinkstock
The secret to the successful brand revitalization of the NN Group lies in its integration with the shift in corporate culture. It can be said that it is a combination of in-house creativity, collaboration, and thorough execution ability.
The company recognized that it was important to bring together all of its employees in the process of reaching an IPO, and that the IPO would be the first opportunity to actively communicate the NN brand and new logo to the outside world. On the day of the IPO, like the Netherlands, NN executives went to the stock exchange in Amsterdam by bicycle to show off the true faces of NN employees. In addition, the listing was broadcast live to employees, and the IPO became an event that showed the unity of employees.
All About People
In general, companies try to manage their employees by theory, analysis and facts. Meanwhile, NN Group has unleashed its employees' potential and appealed to creativity and empathy. We have built a corporate culture of trust rather than management. The uniqueness of a company is demonstrated in how employees respond to customers and utilize their corporate culture and brand. Even now, the NN Group brand is evolving.
Sleeping giant brand
Adidas had an urgent need for employer branding
About 10 years ago, adidas was not in a position to secure talented people. The human resources department's retention rate was low, and the method of hiring human resources was outdated. Relying solely on the high profile of the adidas brand, many employees were changing jobs from competitors. The brand itself was struggling to stay competitive and was hungry for new development in the retail, wholesale and e-commerce fields.
Steve Fogarty, who now heads the company's Global Talent Future Team, was hired to overcome this situation. Fogarty was in charge of human resources development and scouting at Wagner Edstrom, a PR agency in the technology industry.
Challenge to secure human resources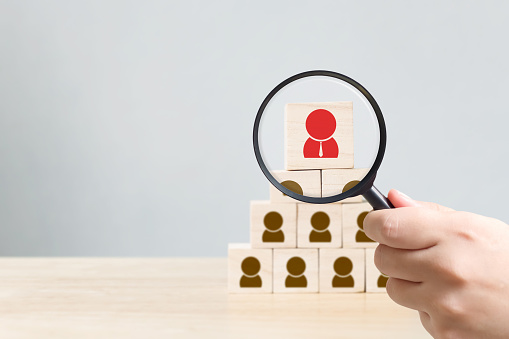 marchmeena29/iStock/Thinkstock
For Adidas at the time, even finding a talented designer, for example, was a big challenge. There was little way outside the company could tell that the company had a great career as a designer. The corporate culture was also self-critical and was built on the straightforward German popularity of "making good products, don't brag about them."
So Fogarty decided to introduce its top designers and design centers on its recruitment marketing microsite. It is visually appealing and incorporates the experiences of the designers themselves. As a result, outside designers sympathized with us, leading to actual job applications.
But the bigger challenge was how to convey the adidas corporate brand and employee excellence to top outside talent. At that time, there were no in-house guidelines. Therefore, it was necessary to build and implement a global employer branding strategy from scratch.
Attract talented people with employer branding
Fogarty argues that building employer branding from a human resources perspective is basically no different than building other brands. For example, the ultimate goal of the adidas corporate brand is to connect with long-term survival and the next generation of consumers. In terms of human resources, it is only necessary to maintain talented human resources from the same perspective and increase the number of adidas recruitment.
Globally expanding companies like adidas need to create integrated employer branding while taking into account the peculiarities of diverse business regions. With this branding, it is possible to attract human resources who will lead the next generation of the company. And adidas focused on the concept of "Shape the Future of Sport", showing interaction with athletes.
Expand the circle of empathy with storytelling
It goes without saying that strategy and practice are important for building employer branding. Common tools such as manifests, pamphlets, and videos are becoming obsolete.
The alternatives are real-time design and story telling. The challenge in implementing employer branding results in how well you communicate with your stakeholders.
In this sense, Fogarty recalls that storytelling was very important. They asked adidas employees around the world, "Why do you work for adidas?", "What impressed you most since joining the company?", "What do you like most about your career at adidas?" I asked the question, and collected stories related to it. From there, I chose 500 stories and condensed them into 5 key stories. In addition, it was a communication bible in the adidas group. Adidas storytelling is always looking to the future. The story doesn't tell you what to believe. By presenting the story, the purpose is to allow each person to create what they believe in.
Adidas is a collection of creators
Adidas consumers and employees are creators, Fogarty said. Creators do not like to obey commands, but send out to the world with originality and creativity. Currently, about 8 million people visit the adidas career site annually, and about 800,000 people apply for 4,000 to 6,000 positions. It's a feat that can be achieved by creating employer branding with new motivations for creativity, collaboration and self-confidence.
Recommendation of reading
What makes this book so useful is that it allows us to consider brand theory from both theory and practice. Readers unfamiliar with brand theory may start reading this book in a confused mood. However, as you read on, brand theory will become more familiar to you. This is because each of us realizes that we are building a brand. Many examples of branding strategies are introduced in this book. Why don't you find the most useful example for your readers and use it for your own branding?